Top 8: Online Photo Printing Sites in INDIA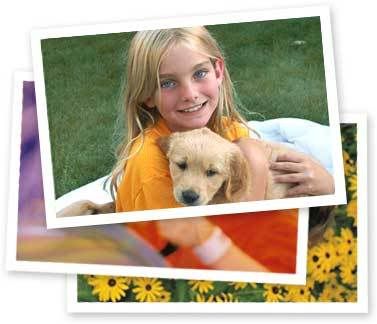 There exists a few sites, which let you upload your images,print & send them to your home & they claim the charges are less than conventional photo studios. isn't that sounds great!
there are a many sites( there are many but i am giving the major ones in Indian context ):
1) Snapfish:Digital Photo Printing, Free Online Photo Albums and Digital Photo Sharing - Snapfish
Price: each 4x6" = Rs.2.95/-
Shipping:Rs. 44.00 for 60Prints
Offers:First 10 FREE
2) ZoomIn: store, share, and print digital photos at low prices
Price: 4X6 Rs. 4.00
Shipping:Flat Shipping = 25/- for any number of prints
Offers: first 15 prints (4x6) are free!, additional 25prints can be brought by using coupon cleartrip25. so you can get first 50prints just for Rs.25Rs.
3) itasveer - India's online photo printing service. Send photos to India. Create Photo T-Shirts and Mugs.]
Price: 4" x 6" = Rs. 4.00
Shipping:Upto 50 prints = Rs. 30
Offers: First 10 Prints are FREE!
4) Send Photos to India, Photo Printing in India, Digital Photo Prints India
Price: 4 x 6 print Rs. 4.40
Shipping: Rs. 35
Offers:No Offers
5) Send Photos to India, Send Pictures to India, Digital Photo Printing & Delivery, Send Digital Prints to India
Price: 4 x 6" Rs 7.6
Shipping: Rs. 40/- Flat
Offers: First 10 prints free
6) SnapGalaxy - Store, Share & Print - 10c/Rs.4 Kodak Prints to India
Price: 4" x 6" = Rs. 4.00/-
Shipping:Qty: 1-50 = Rs.35/-
Offers: None
7) Picsquare - Online Photo Printing in India, Online Photo Sharing in India
Price: 4" x 6" = 2.99
Shipping: 1 to 50 Prints - Rs. 36.0 /-
Offers: none
8) Send Photos to India
Price: 4" x 6" = Rs. 4.00/-
Shipping: = Rs60/-
Offers: 10 Free prints Rs. 40/- Flat
Offers: First 10 prints free
Out of them i find Zoom.in good, considering the fact you can get First 50 prints for Rs.28/- all inclusive. Whereas photo studios charge 4-5Rs per print. After zoomin, you can look at Snapfish or SnapGalaxy
Please share your experiences & views about such sites
Did you enjoy this Post?.Please give your feedback at contact at gaurishsharma.com. Read more at GaurishSharma.com